Accompanying events
I. Half day city tour of Sofia including a visit of the National History Museum -6th September 2017
Tour duration – approx. 4-5 hours.
English speaking licensed guide.
Tour itinerary: Tour starts with an early afternoon pick-up from Hilton Sofia. The coach takes guests to a pleasant drive in the central part of the city. The most interesting monuments and buildings are: Alexander Nevski Cathedral - the biggest one in Bulgaria, National Library, the monument of Vassil Levski - a great Bulgarian national hero, Administration of the President and Council of Ministers, former Royal Palace (now housing the National Revival Art Gallery and the Ethnographic Museum), Russian Church, Military Club, National Parliament, National Palace of Culture, some of the best residential central areas in the city. After the panoramic tour guests will enjoy a walking tour in the heart of Sofia including a visit to St. Alexander Nevski Cathedral, Rotunda St. George, as well as the latest excavations from ancient Serdika. After the walking tour guest will proceed by coach for a visit to the National History Museum, located in the suburb of Boyana, in the foothills of Vitosha Mountain. The National Museum of History in Sofia is one of the largest history museums on the Balkans with 650.000 items and the largest archaeological and historical archive. The museum's collections are its greatest treasure. They comprise materials from Prehistoric ages till nowadays. The museum was established on 1973. In 2000, it was shifted to a new location in the former residence of Todor Zhivkov in Boyana.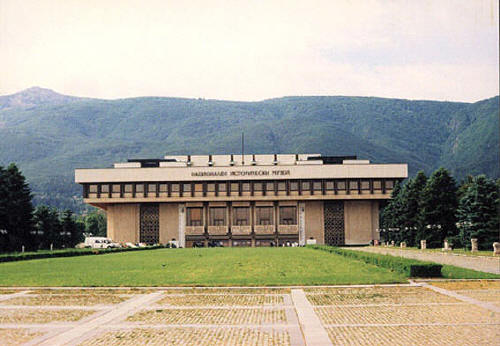 The tour will end at Hilton Sofia in the late afternoon, around 6.00 pm.
II. Rila Monastery one-day tour, including entrance fee for the museum and lunch in the area - 5th September 2017
Free for accompanying persons , additionally paid for the participants
Rila Monastery is the most exquisite example of monastery art and architecture of Bulgaria. The Church of the Nativity of the Virgin with its miraculous icon of the Virgin and splendid gilded iconostasis, the Monastery kitchen, the Rila Monastery Museum keeping the long and heroic history of the monastery, the beautiful wood-carved cross, created for a period of twelve years by a monk called Rafael, the Hrelyu's Tower and many spectacular views from the mountain and the surrounding nature are the highlights of this tour.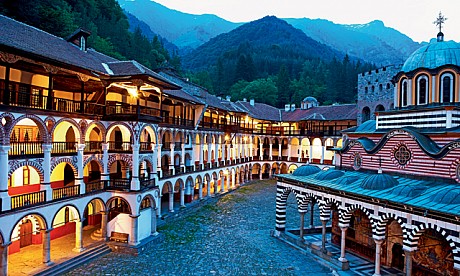 Duration - approximately 8 hours
Price - 50 Euro (free - for the registered accompanying persons )
English speaking licensed guide
---